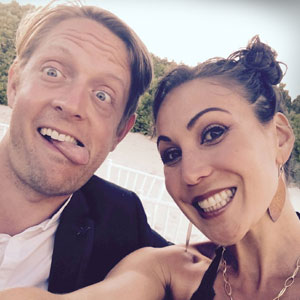 Dear Pet Brain Owner,
First, thank you so much for supporting Your Pet Brain! You might not know it, but you're helping us do some awesome things within the mental health community. It means so much to us.
Since we launched Your Pet Brain over the last few months, something really cool and exciting has been happening.
We're seeing two big phenomenon:
People openly sharing their personal stories and challenges on our social media threads, and forming a family of Pet Brain owners who are engaging through the concept of Brain.

The OTHER is people writing in to ask us how they can help, by SPONSORING a brain to someone who needs it.
People are genuinely amazing, and it's our dream come true to know that we're filling a major need.
And while we would love, and strive towards a "Buy-One-Give-One" model, we're a new... small... self-funded... This is our passion project. We're literally putting everything we have into it.
So here's what we're offering:
I'd love for you to think about if there's someone in your OWN life or community whose brain could use a hug - and if so, we want to make it easy for you to purchase another pet brain for them quick and easy.
OR, consider SPONSORING a pet brain for someone out there you don't know... and let US do the legwork of connecting that pet brain through our networks and social media, with the person who needs it most right now.
And believe me, there's a lot of need.
Here are just a few examples!
Due to their sensitive nature, some names and information may have been changed to protect their privacy.
We've made all of this support super easy to do right here. All you have to do is click "Yes" below. And we'll get any shipping, or sponsoring options on the next page. Quick and easy!
We believe kindness and humor are the antidote to fear... and once we can move from being afraid of each other to celebrating each other... I KNOW our whole planet will shift in a new direction.
So, if you have the resources, I hope you'll consider sharing another brain with one more person on our march to a million brains hugged!
And either way: Don't ever stop doing and being YOUR unique and wonderful YOU.
Even though we haven't met - I PROMISE:
YOU are an important part of Team Human, with so many unique gifts to offer all of us in a way only YOU can.
So BRING IT!
Thank you so much for purchasing your own pet brain, and if you're able, I hope you click below to add one more brain to our million brains hugged!
Yours in neural nurturing,

Aydika James
Co-Founder of Your Pet Brain